The American Express Open Plum Card: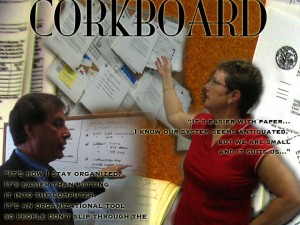 Marketing Semiotics developed the consumer insights platform for developing the new "Plum Card" for small business owners. Using a three-prong methodology that included a brand audit, ethnographic interviews, and strategic semiotic analysis, we identified a new cultural space for extending the American Express brand to small business owners. Our findings contributed to the positioning, advertising, and styling of the Plum Card. Results: By means of a binary semiotic analysis, we identified an undercurrent of similarities, such as the need for reliability, security, and cash, that formed the rationale for extending the American Express brand to this new segment. We also identified a distinctive lexicon and iconography related to small business to be used in promotional advertising for the new card.
Ford F-150 Multi-Cultural Branding: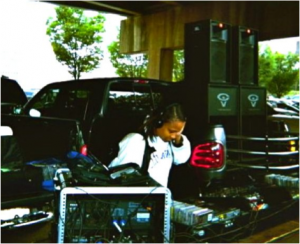 Using strategic ethnographic methods, we identified synergies between the unique cultural values, beliefs, and rituals of African American drives and the Ford primary brand. We produced a video documentary showing the F-150 at the center of consumers' lives – at the small business, the tailgating party, or on the road, always to the tune of the music that fills their lives. Results: Findings formed the basis for the UniWorld Group's 30-second TV spot, "Driven."
Pfizer:
By means of ethnographic interviews in three markets, we identified a lexicon for pain that enabled us to reach deeply into the minds of consumers in the pain relief category. We clarified the needs, wants, and beliefs of patients in this pharmaceutical category and defined a message and creative strategy for developing communications for the Celebrex brand.
Burger King: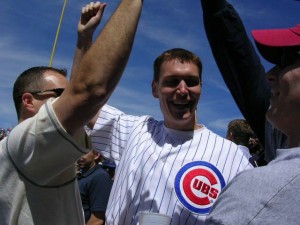 Marketing Semiotics developed creative insights for new products at Burger King based on dozens of in-home ethnographies with consumers in a competitive set. We identified the unique tastes, preferences, and food values of Burger King afficionados that differentiated them from competitors. Results: Our findings formed the basis for advertising strategy at Crispen Porter and Bogusky.
TREND CASES
Coca-Cola: Health and Fitness Trends.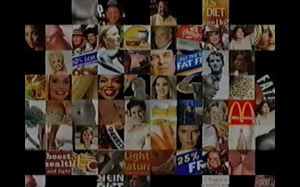 Coca-Cola hired Marketing Semiotics to investigate the latest trends in diet, health, fitness, and food habits of Americans. We identified the social discourses on diet, fitness, and body image in the popular culture, including advertising, entertainment, and popular books. We supported findings with the writings of experts. Results: Findings led to new initiatives for health and fitness messages across company units.
J. Walter Thompson. Branding the American Family.
Our trend study of the contemporary American family provided the cultural context for brand planning and creative strategy for a range of brands in the J. Walter Thompson portfolio. We tracked the evolution of norms, social relationships, and identity projects as they related to evolutions in consumer culture, technology, and advertising. By means of collage and video montage, we communicated the vivid contrasts between past and present interpretations of family for Americans and the ways these interpretations influence consumer behavior.
We drew particular attention to the way these contrasts emerged in the popular culture, including popular TV shows, the self-help literature, advertising, and consumer technology. Findings had surprising implications for the ways marketers develop and promote products targeted to more advanced searches and applications