A Case of Marketing Myopia
New publishing technologies have contributed to the decline of the book megastore category by enabling customers to shop, purchase, and receive books quickly and cheaply from on-line stores such as Amazon, and to download and read books electronically on their digital devices. However, technology alone does not tell the whole story. The business press agrees that Borders was blindsided by the changes in consumer culture that motivated the . The fast pace of contemporary life accelerated consumer expectations of the time it takes to shop and purchase books. The increasing mobility of consumer lifestyles and the popularity of electronic devices such as smart phones and pads, transformed the way consumers access information. Rather than incorporate speed, convenience, and Internet shopping into their bricks and mortar operations, Borders simply farmed out their Internet business to Amazon.com and relied upon an aging group of loyal customers to support their traditional business.
Borders' bankruptcy filing in 2011 was a watershed moment for the publishing industry, raising doubts as well about the future of competitor Barnes and Noble and the category as a whole. Some critics fault Borders for sabotaging business growth by ignoring signs that the publishing world they knew was transforming, and transforming consumer behavior as well. Rather than integrate their on-line customers into their traditional business, they .
This reminds me of Leavitt's (HBR 2004 [1960]) popular example of "" in the decline of the horse-and buggy whip industry in the early twentieth century. The case references a buggy whip company that enjoyed long-term universal awareness for quality and reliability and suddenly began losing its footing.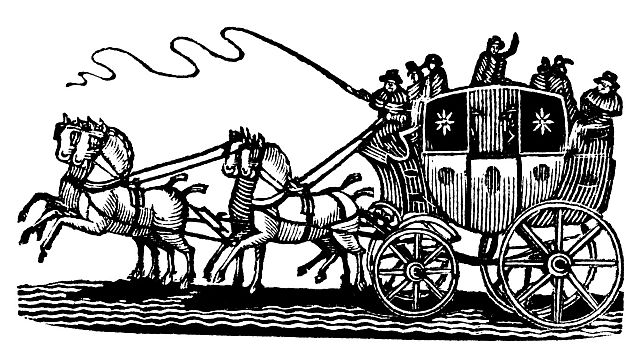 When sales of the leather whips declined steadily through the 1920s, management remained focused on its core product line – whips for driving horses – rather than recognizing the growing consumer automotive market. Management beefed up their advertising, added new colors, and eventually lowered prices, but sales continued to decline and the company went out of business, for the obvious reason that the horse and buggy was becoming a thing of the past.
Leavitt's famous "buggy whip" case teaches two important lessons. First, to manage cultural change, companies must continually monitor developments in technology, and, more importantly, the impact of these developments on consumer behavior. Second, they must also take the broad view of their core proposition rather than limiting their market to a single product.
© 2013 marketing semiotics